Heating and Air Conditioner Repair in Dover, DE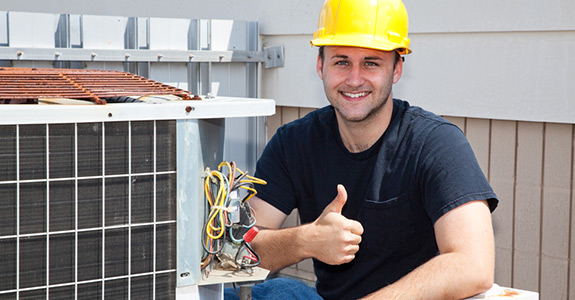 Heating and air conditioning systems, when functioning in their proper capacity, are essential elements to your quality of life at home. When these systems begin to fail or operate inefficiently, however, you'll suffer both financially and in your level of comfort. Let Del-Mar-Va Heating & A/C, Inc. be your solution to any heating or AC issues. We offer a vast gamut of services, dedicated to restoring your essential home systems to optimal function:

Boiler or heat pump repair: When your boiler or heat pump shows signs of inefficiency or malfunctions altogether, it takes a skilled professional to put it back into prime working order. We have a depth of experience with both boilers and heat pumps, giving us the knowledge we need to properly service and maintain both types of units.
---
Furnace repair:
When was the last time you had your furnace serviced? Don't wait until this crucial home amenity breaks down and leaves you without warm air—instead, let us service your furnace regularly for optimal performance. Time for your home to get an upgrade? Consult with us about new furnace installations and we'll help you to pick a unit that's perfect for your needs.
---
Air conditioner repair: If and when the time comes for an air conditioner repair in Dover, DE, make us your first call for service and installation. We have the ability to repair your existing AC unit in virtually any capacity and if it's simply time for a new unit, we're dedicated to the full process—from removal to installation and regular maintenance after.
---
Thermostat repairs or re-programming:
If there's an issue with your thermostat, it could affect the forced air of your entire home. If you're not getting the temperatures you need or your HVAC system appears to be on the fritz, let us inspect, repair or re-program your thermostat to the perfect level of functionality.
At Del-Mar-Va Heating & A/C, Inc., we're here to do more than just relieve you of your heating and cooling issue—we're here to ensure that it doesn't return again. By using top name brands in all of our part repairs and brand new installations, we guarantee superior form and function in your forced air systems. Take a look at a few of the brands we're proud to affiliate ourselves with: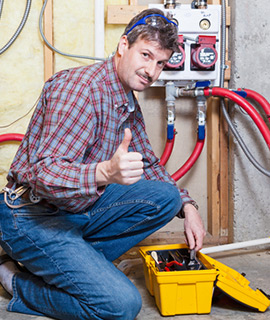 If you're looking for a combination of superior service, friendly professionalism, thorough workmanship and lasting results, Del-Mar-Va Heating & A/C, Inc. is here to be your HVAC service provider.
Get in touch with us today at (302) 736-3696 and we'll be happy to assist you with any heating or cooling issues you may have.