In order to best serve our customers, Del-Mar-Va Heating & A/C, Inc. will only be serving residential maintenance and repairs with the goal to help provide faster response time.
Del-Mar-Va Heating & A/C, Inc. in Dover DE
For nearly fifty years, Del-Mar-Va Heating & A/C, Inc. has been providing homeowners in Dover, DE with exceptional heating and cooling services to guarantee optimal functionality and quality comfort. We're here to ensure only the very best in heating and AC repairs, maintenance and installation.
The Finest HVAC Services in Dover, DE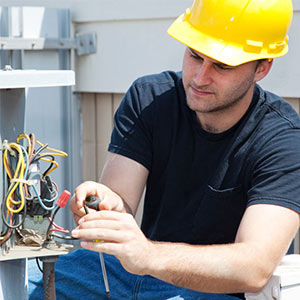 From AC units to heat pumps, furnaces to boilers, there's no HVAC job that's too big for Del-Mar-Va Heating & A/C to take on. For nearly five decades, we've been providing our exceptional services to homeowners seeking a better quality of life through their air delivery systems. Specializing in heating and cooling in Dover, DE, our highly trained technicians are detail-oriented and tremendously experienced, ensuring that you're in good hands, no matter what the issue may be. Offering a long list of HVAC services, we'll make sure that your problem is a short-lived one that doesn't return anytime soon.
Whether you're seeking regular maintenance to ensure the longevity of an existing unit or you're in need of emergency services to help jumpstart your system when you need it most, we're here to address and resolve your needs to the highest level of satisfaction. Our vast inventory of parts ensures that we always have the resources on hand to deliver a lasting fix. We even offer free estimates and financing if you're in the market for a brand new installation! Take a look at why customers have been choosing us for HVAC services in Dover, DE since 1965 and continue to do so today:
We have stellar reviews on Home Advisor from satisfied customers.
We have 24/7 emergency services available, including weekends.
We are a member of the Air Conditioning Contractors of America (ACCA).
We are licensed HVAC contractors in the State of Delaware, license ID: HL-0000196.
Our service area extends to Dover, DE and the surrounding 30-mile areas.